News
***Hurricane is again proud father***


We are very proud and happy to announce that 13 wonderful puppies
are born in Prag 01.05. 2017!!!
Babies have already arrived!
We are happy and very, very proud to be able to introduce the
C - litter in the world!
We have 8 boys and 5 girls, all have a ridge, no kinecktail, no block,
no DS and a minimum white, 2 boys multicrowns.

Birra is a brave and happy mother
If you are interested in a puppy from that combination,
please contact the breeder:

Daniela and Jaroslav Bezpalec


www.ashabirra-mto.webnode.cz
bezdaniely@seznam.cz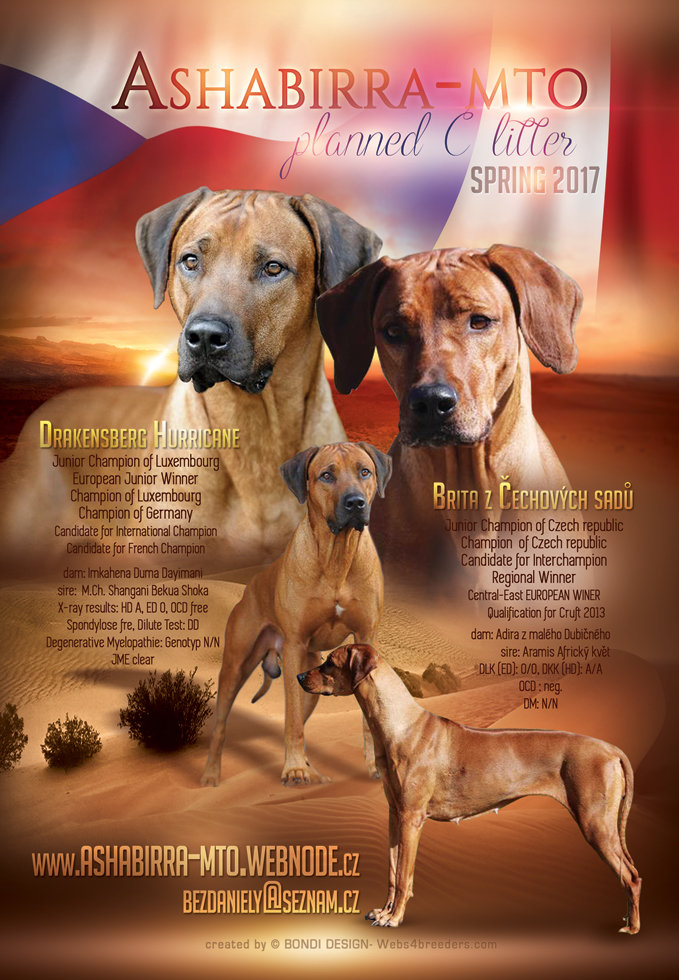 weitere News...